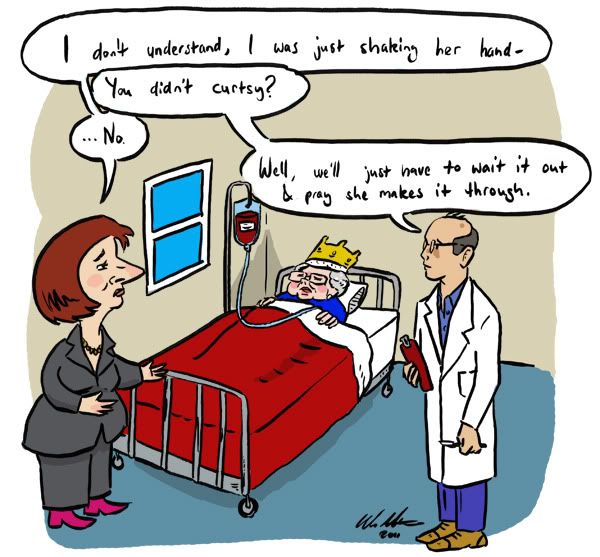 Matthew Archer, deputy chair of the Australian Monarchists' League (oh, what a crazy time of Pimms and perfectly poured tea they must have at their meetings) has said
he didn't think the Queen would be offended, "No, not really I think she's a pretty tough lady."
It takes a tough old bean to withstand the indecency of a handshake and a bow. Thank God she's such a hardy one, it's a world full of misplaced bows and unfortunately lopsided curtsies out there.