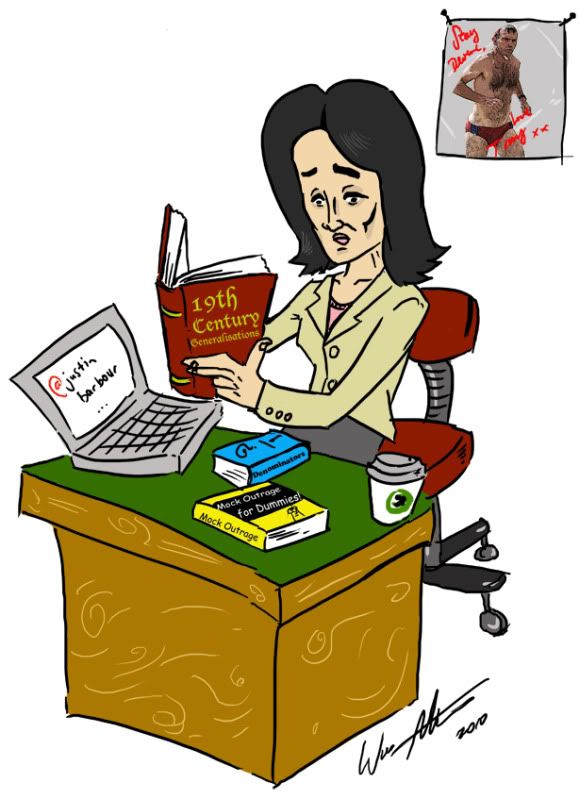 I don't think Devine should be fired (at least not for this), but I think it's a little bit rich to not touch her at all after the Deveny debacle.
I think this
blog post at An Onymous Lefty
sums up my own views quite well. I do find it oddly worrying that most people think implying Gays = "sex obsessed perverts who get it however they can" is better than pointing out the sexualisation of Bindi Irwin as a child star (albeit haphazardly) or making poor taste joke about someone's dead wife.
But then again, the Deveny bashing and eventual sacking was a dickhead frenzy of escalating outrage of the highest order. The outrage machine churneth.